ChatGPT 4 For Free


How to Use ChatGPT 4 For Free
1. Use ChatGPT 4 for Free on ForeFront AI
ForeFront AI is offering free access to the GPT-4 model; that too without any charge. You just need to create an account, and you are good to go. Additionally, there is no limitation on the number of messages per day, which is amazing. So to use the GPT-4 model for free, follow our instructions below.
Note: Due to high demand, it can sometimes take longer to respond to prompts, and at times, throws some errors as well. So, please be patient in such scenarios.
1. Open chat.forefront.ai (visit) and create an account.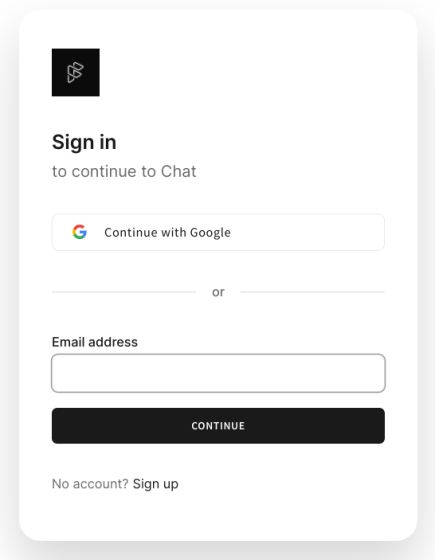 2. Next, choose the "GPT-4" model from the drop-down menu and select "HelpfulAssistant" as the Persona.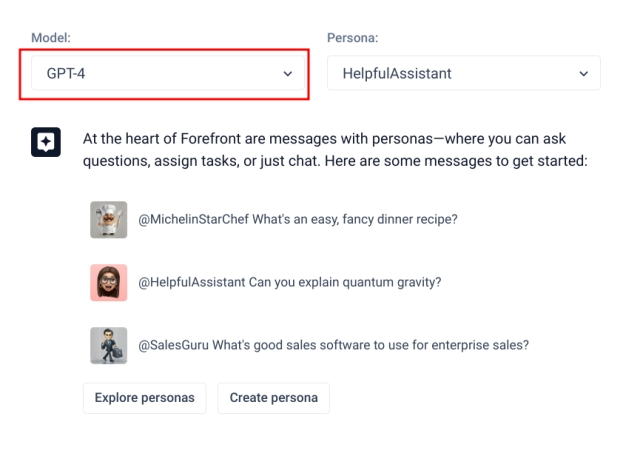 3. Now, your ChatGPT 4 bot is ready to use. Type your ChatGPT prompt and wait for a response from the bot.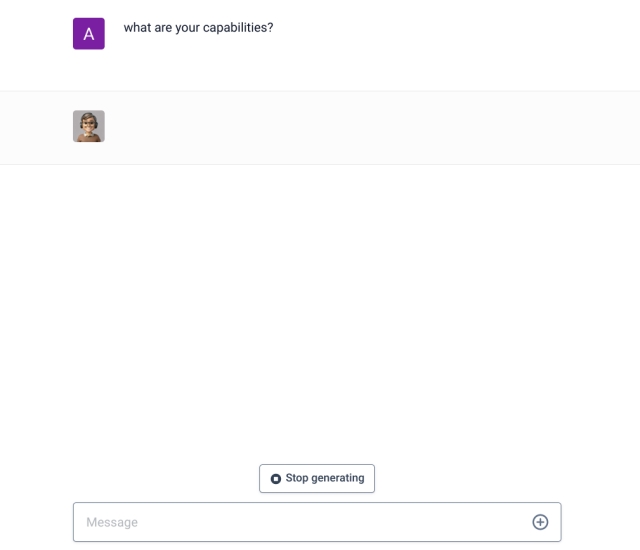 2. Use ChatGPT 4 for Free on Ora.sh
Ora.sh is a web platform where you can quickly build LLM apps in a shareable chat interface. And now, it's allowing users to explore the ChatGPT 4 model for free. However, due to high demand, the developer has limited the usage to 5 messages per day. In addition, you need to create an account now. With all that said, let's go ahead and learn how to access ChatGPT 4 for free.
1. Open Ora.sh's webpage linked here (visit). Then, click on the chat box at the bottom to sign in and start using the service.
Note: Earlier, the website didn't require you to sign up to interact with its GPT-4 chatbot. But that seems to have changed since writing this article. We used Google sign-in to log in and start using Ora.sh's GPT-4 chatbot.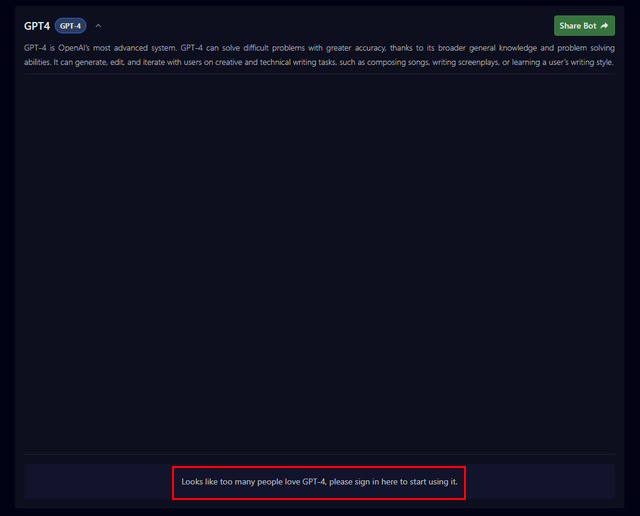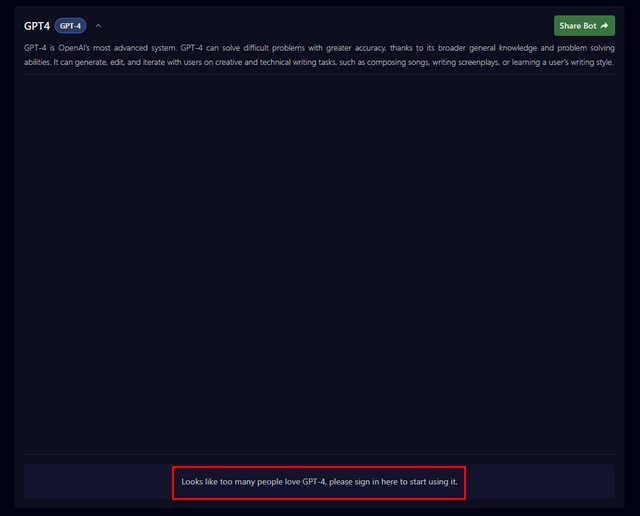 2. Then, ask your questions to ChatGPT 4 straight away. It's that easy to get a taste of the new GPT-4 model released by OpenAI.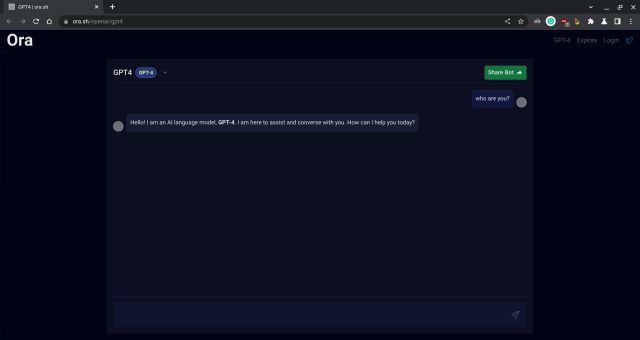 3. Use ChatGPT 4 for Free on Bing
Apart from these solutions, you can get a taste of GPT-4 on Microsoft Bing Chat as well. Just after the release of the GPT-4 model, Microsoft came forward and announced that its Bing AI is already running on the GPT-4 model (codename: Prometheus). In fact, Bing AI has some additional features that ChatGPT 4 does not have.
You can even generate images on Bing AI with a simple prompt, it cites the sources for its information, as we noticed in our Bard vs Bing comparison, and feels more like a friendly AI assistant. That said, here is how to use Bing to freely access ChatGPT 4.
1. If you are using Microsoft Edge, open bing.com/new (visit) and click on "Chat" in the top-left corner.

2. If you are using other browsers, you first need to install this extension: Bing Chat for All Browsers (install). This will allow you to use Bing AI Chat on any web browser.

3. Now, switch to the "Creative" mode and ask your questions. This mode mostly uses the GPT-4 model.
4. Use ChatGPT 4 for Free on HuggingFace
A developer named Yuvraj Sharma has built a ChatGPT 4 bot on HuggingFace, and it's completely free to use. The best feature is that you don't even need to enter your own OpenAI API key. The GPT-4 API access is being provided by HuggingFace to its community for users to explore the model. Apart from that, it has a token limit of 4096, which is amazing. OpenAI has still not released 8K and 32K token options, so there is that. But it does have multilingual support.
Having said that, keep in mind that there is a queue, and you may have to wait for a few seconds (sometimes, up to a minute or two) to get a response. If you don't want to wait, you can clone the project and add your own API key to get an instant response. I have briefly mentioned the steps for that too. Here's how you can go about it:
1. Head over to this link to use ChatGPT 4 on HuggingFace for free.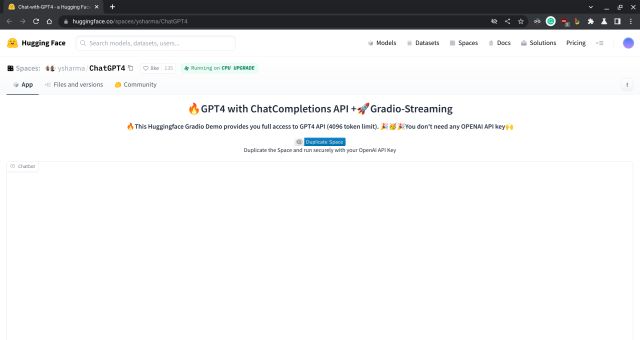 2. Now, enter your question and press the "Run" button. You will get a response from the ChatGPT 4 model, and that's it. That's how easy it is to try out GPT-4 without the ChatGPT Plus subscription.
Note: If it throws an error, you can follow the below steps and add your own GPT-4 API key to get it working.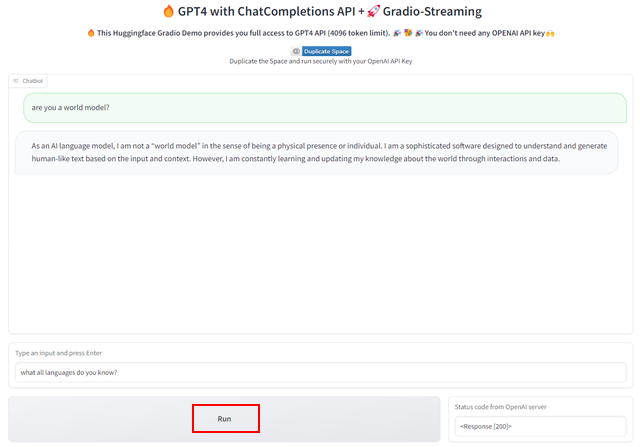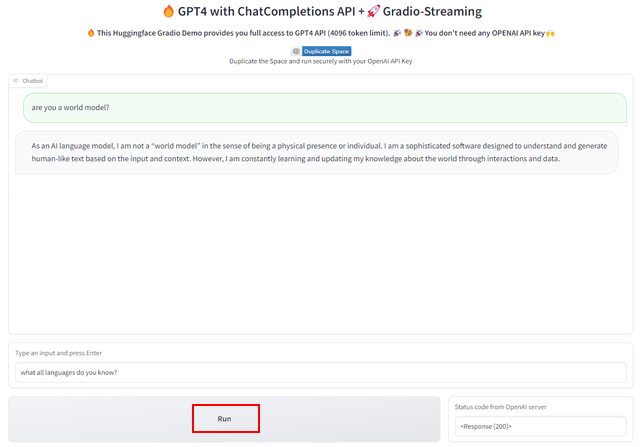 3. If the response time is longer, you can clone the repository and use your own OpenAI API key by following the below steps. The tool will no longer be free, though, as you will need credits to use the API. That said, click on "Duplicate Space" to get started.
Note: You will need GPT-4 API access otherwise it will throw an error, as reported by many in our comments section. You can sign up for GPT-4 API access here.

4. After that, change the Visibility to "Public" and then click on "Duplicate Space".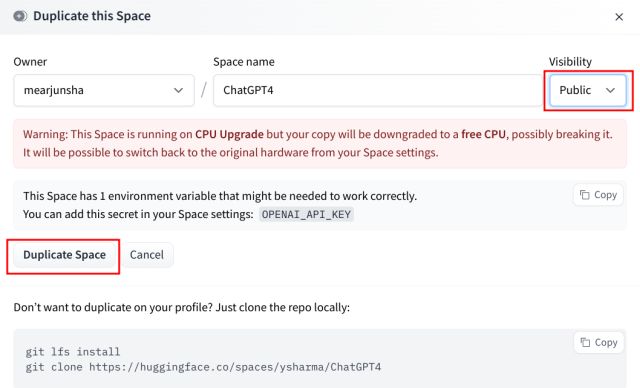 5. Next, move to the "Settings" page.

6. Scroll down and look for "Repository secrets" here. Now, click on "New secret".
7. Here, add OPENAI_API_KEY in the "Name" field and your OpenAI API key in "Secret value". You can get your OpenAI API key from the link here.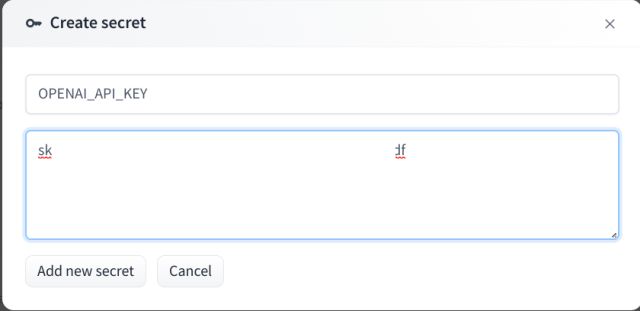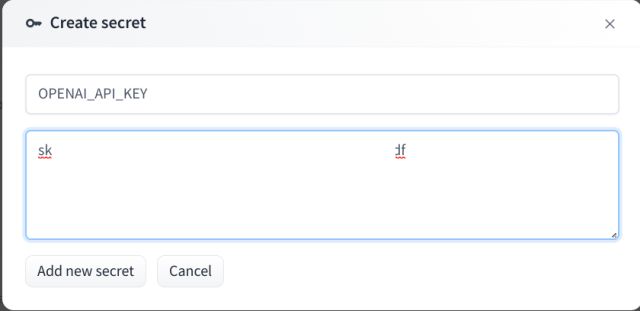 8. Now, simply click on "App" in the top row.

9. Finally, your GPT-4 chatbot will be ready to use without any delay in response.
5. How to Use ChatGPT 4 on Nat.dev
Nat Friedman, the erstwhile CEO of GitHub, has developed an awesome tool to compare various LLM models offered by AI companies around the world. You can use it to compare ChatGPT 4 with other models or simply explore the GPT-4 model. While initially free, due to a surge in demand, it now asks users to top up their account with $5, which is far less than the ChatGPT Plus subscription of $20.
1. Head over to the nat.dev website in your browser and sign up for a free account.
2. After logging in, change the "Model" to "gpt-4" in the right panel. You can also customize other settings, but initially, keep everything default.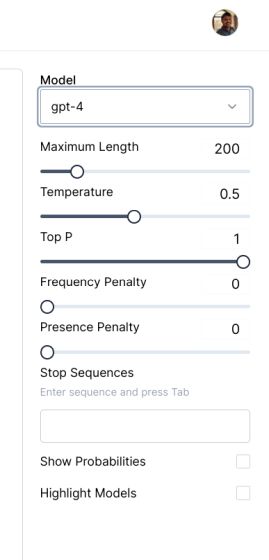 3. Now, you can ask questions to ChatGPT 4, and it will respond instantly as there is no queue. Enjoy!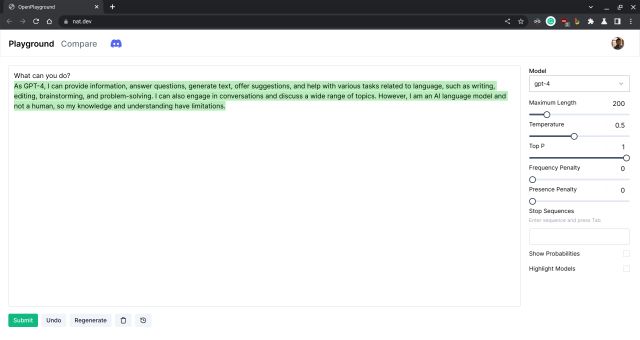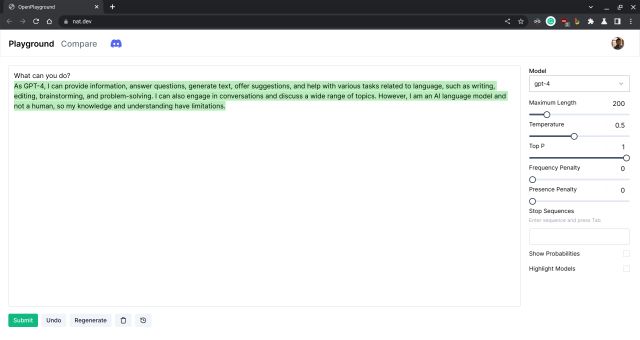 So this is how you can access the GPT-4 model for free right now. After GPT-3 and GPT-3.5, OpenAI's latest GPT-4 model has stormed the AI landscape with its incredible capabilities. However, it's not accessible to free users, and only ChatGPT Plus users can access ChatGPT 4. Nevertheless, our guide will allow you to interact with ChatGPT 4 without any fee.
Anyway, that is all from us. If you want to learn about ChatGPT plugins and how they will enable ChatGPT to browse the internet to deliver real-time answers, read our detailed article. And to find out which AI chatbot is better, read our in-depth comparison between Google Bard vs ChatGPT. And if you have any questions, let us know in the comments below